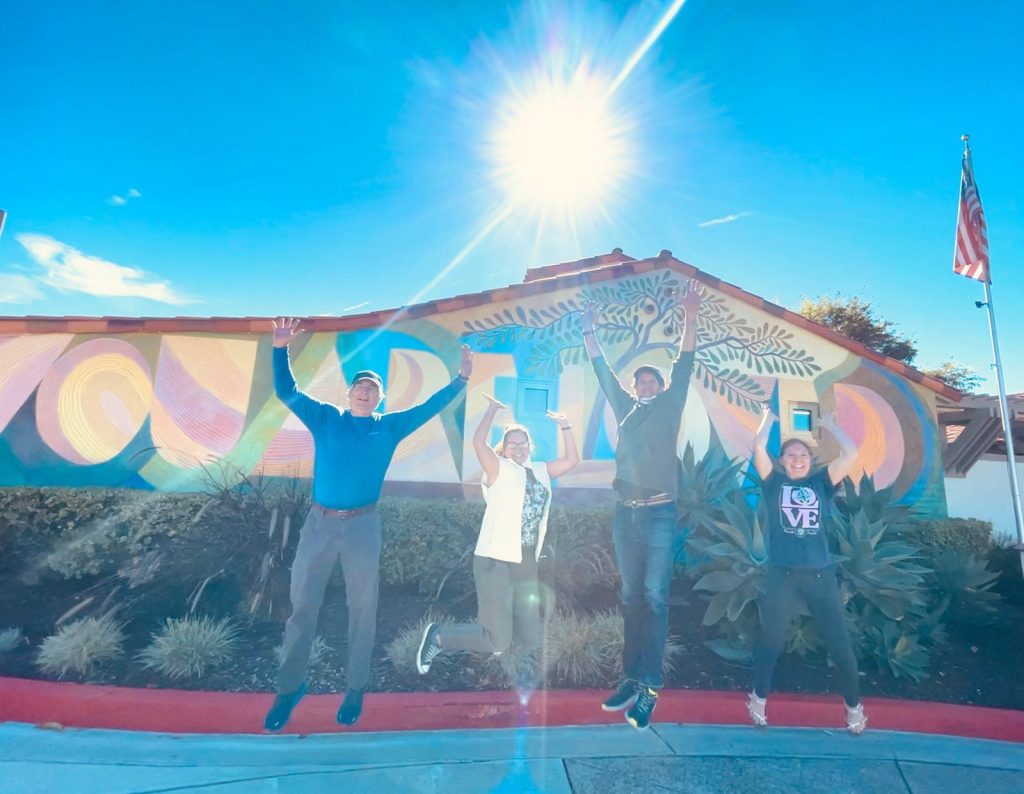 Matthew Hammond taught secular song writing workshops for years in California.  When the covid pandemic shut it down, he changed his focus to Christian Science groups. He began hosting the CedarS Hymn sings on occasion and doing remote workshops from the new Pal House there.
At one of those hymn sings Karen McMullen asked him to teach her a hymn in a simplified form for guitar. He agreed and after several months he had simplified and harmonized over 100 hymns for guitar. Dale McMullen put them all in book form for Karen and an idea was born – online classes for anyone to learn Christian Science hymns on guitar.
Karen and Dale joined a hymn writing workshop. Davya Flaharty joined too with a desire and talent to sing and compose hymns.  At this workshop, Matthew and Davya discovered a great duet partnership. Karen and Dale helped them record those first workshop songs in Dallas at a studio called Audio Dallas. Willie Nelson recorded his Red Headed Stranger album there too! Here, another idea was born – Davya and Matthew could record a duet album. They traveled to St. Louis, MO to Peter Steven's  studio and in one week of 12 hour days an album emerged.
With the album recorded, Matthew and Davya decided to go on tour in California. Dale and Karen went along to drive the bus and support the tour.  While driving the RV from stop to stop, they also collaborated to create a website with Gabriel Serafini.
The movement was launched!